TO OBSERVE DOLPHINS, WHALES, SPERM WHALES, SEA TURTLES IN NATURE IS A UNIQUE AND TOUCHING MOMENT THAT YOU WILL NEVER FORGET.
It contributes to enrich your experience's baggage, developing interest, knowledge and respect towards animals in their natural environment.
EXCURSION PROGRAM
Departure 17:00 – Return 20:00.
The excursion takes place only in case of adequate weather-marine condition. However we suggest you to equip with remedies for seasick.
Technical information
The whale & dolphin watching excursion is perfect to everyone, adults and children.
Before the boarding a short introductive briefing will be done.
When on board we slowly sail towards the area in which the possibility to meet whales is higher. During the sailing you will be active part of the whales excursions by using binoculars (rented) while our marine biologist will give you all the appropriate instructions and detailed information about the biology of the animals we see.
The area of interest is included along the coastline between Capo Mulini (CT) and Taormina (ME). The jagged coastline trait is mainly made up by igneous rocks. The continental platform is mostly absent and the sea bottom rapidly decrease up to 80 meters within a mile of the coast.
In this area there is a high degree of productivity thanks to the different currents coming from the flow of the waters in the Strait of Messina so that the Ionian sea, that flows through the eastern coast of Sicily, is highly influenced and it creates a suitable environment, nourishing for many species.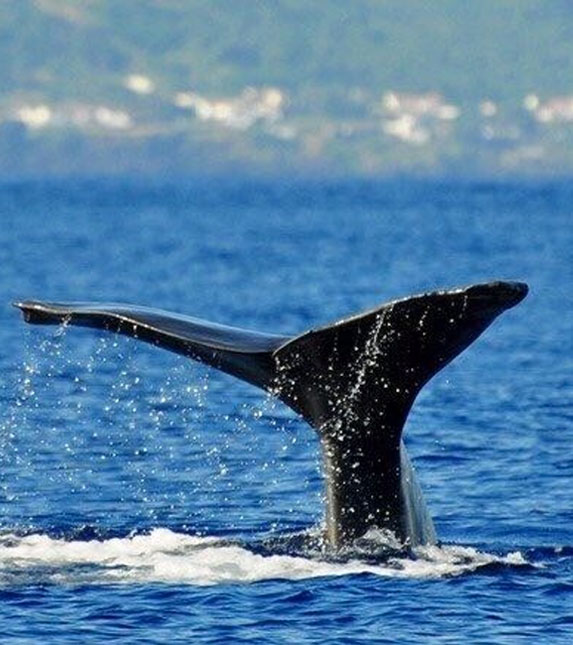 THE PROTAGONISTS OF OUR EXCURSIONS
During our excursions you will have the unique chance to meet 8 species of most common Cetacean in the Mediterranean. And still you can observe sea turtles, tuna fishes, swordfishes and many others!
FOR MORE INFORMATION ABOUT TERMS AND CONDITIONS CONTACT FARO DIVING CATANIA
Packages sold with LETIPA VIAGGI tour operator technical organization